Those participating in cross country and anyone interested running in either high school or junior high, there will be a meeting at the high school track Sunday June 12 at 6 PM to go over important information leading up to the start of the season. Any questions please contact coach Jason Lipot at 740-649-1858.

FFMS supply list for the 2022-2023 school year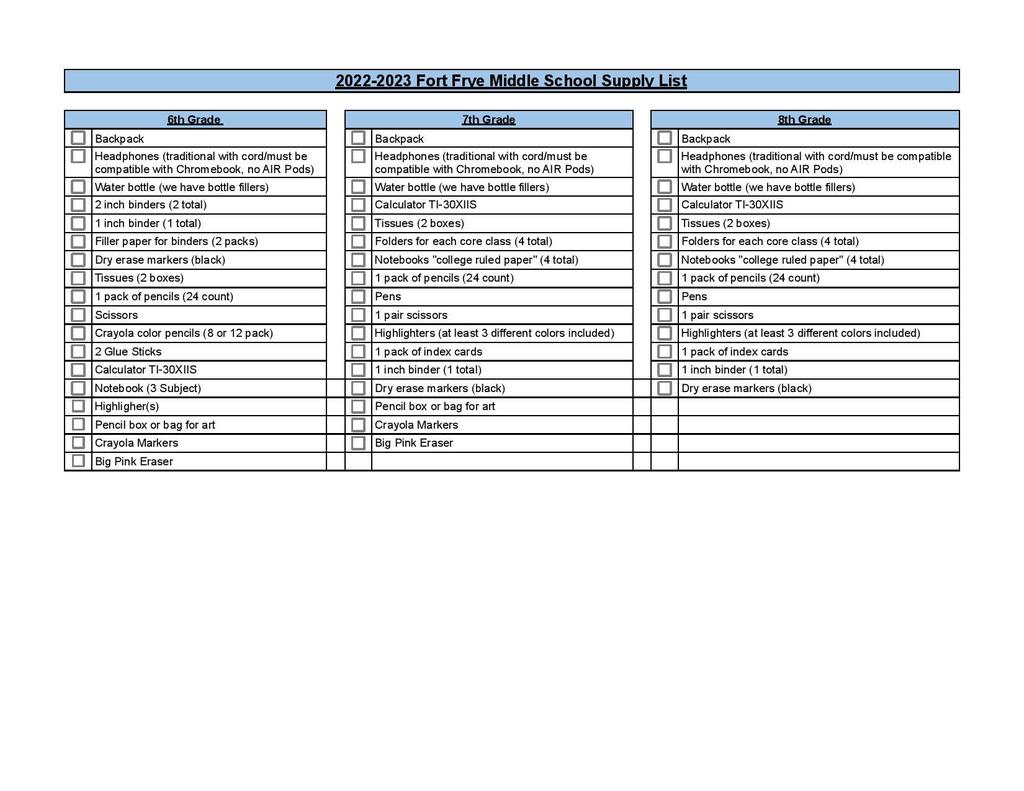 Last Friday Focus of the 2021-2022 School year!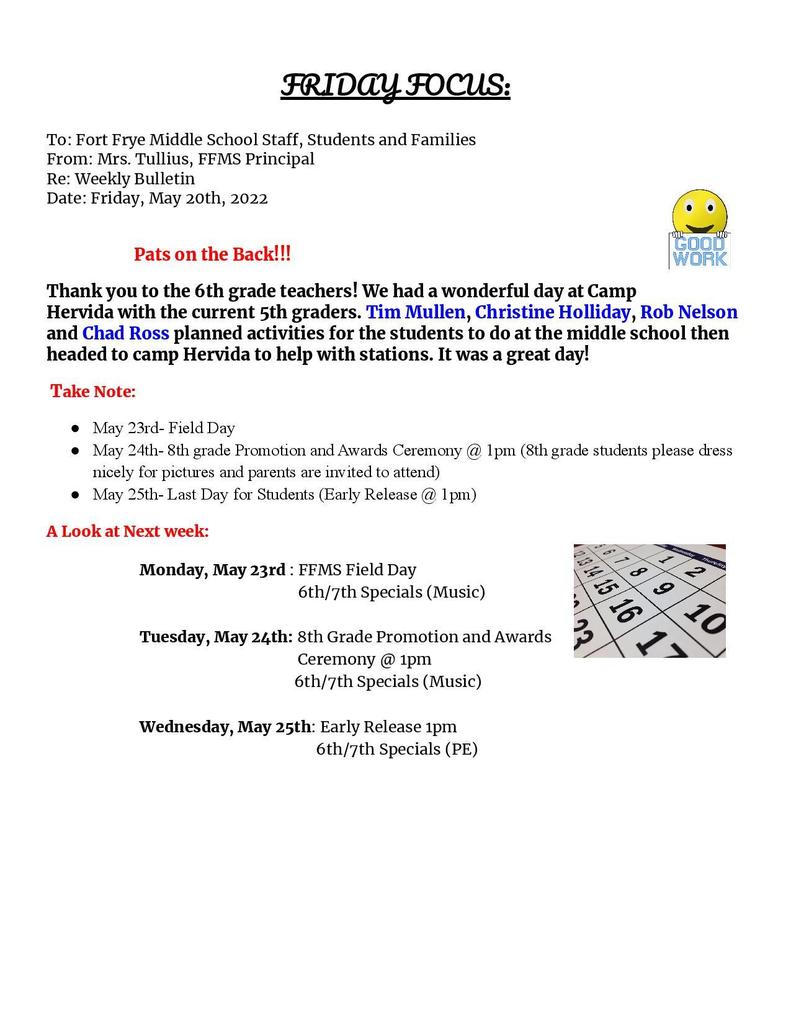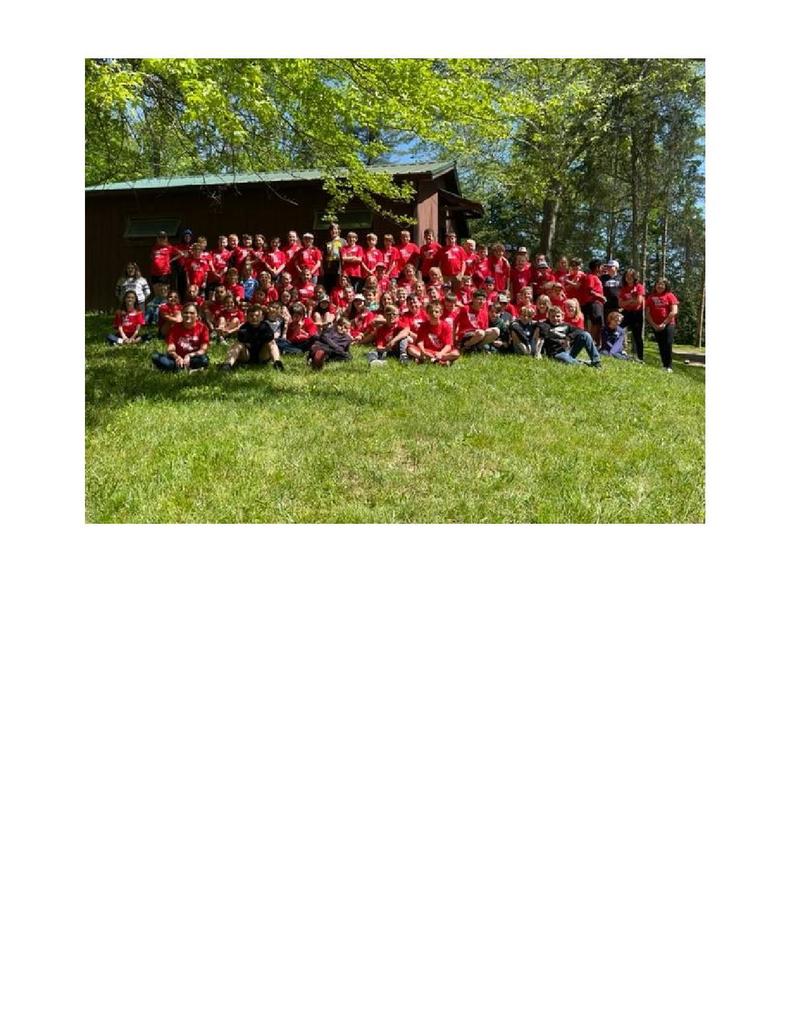 Information about Summer Feeding Program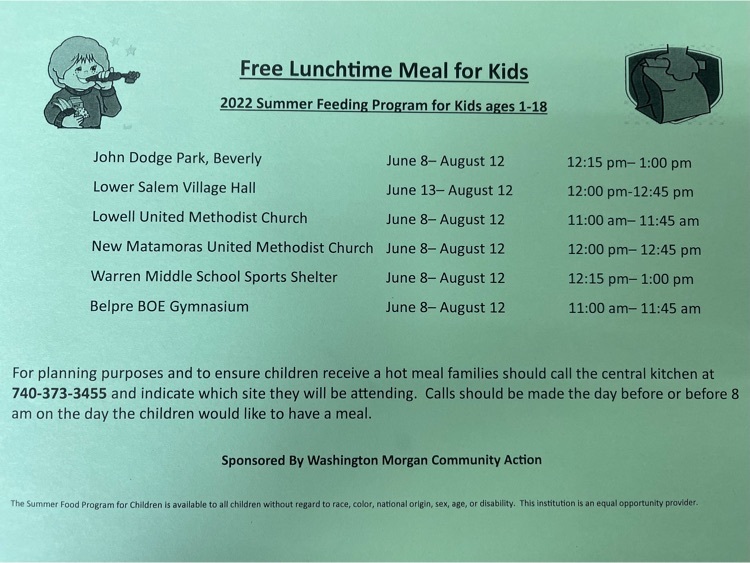 SAVE members with the items to be donated to the EVE shelter. Great job guys!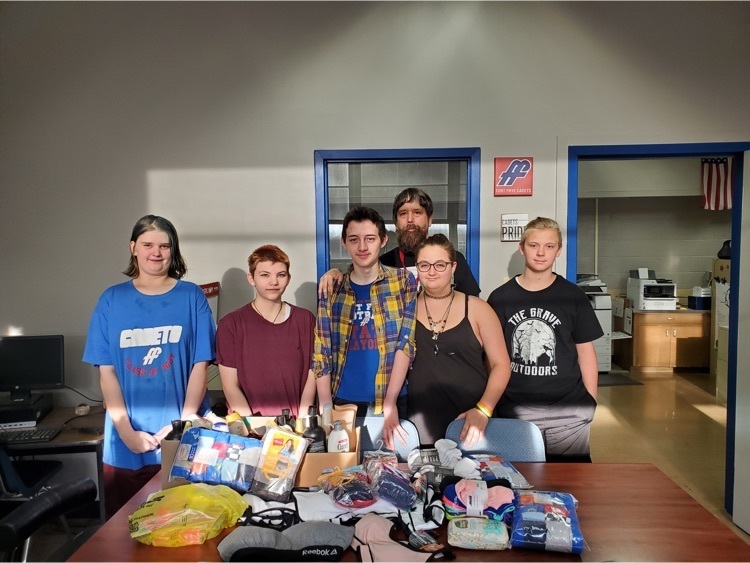 Jump Rope Challenge!